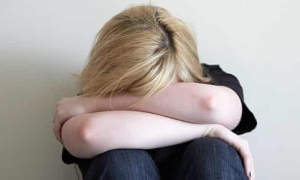 A good friend from college, Angel, grew up in a home with negative parental communication. She could find the worst-case scenario quicker than lightning.
I used to tease her, "You live in stormy weather, never in sunshine."
She replied, "If I think about the storm, I'll never be caught off guard."
"But you never experience the sunshine," I said.
As the years went by, she struggled to maintain a sense of value in her life. She became withdrawn and finally escaped into a drug addiction she couldn't shake.
She attended several different twelve step groups, but they didn't seem to help. She moved to a new job in a new city to get away from her drug friends, but that made no difference. None of the external fixes seemed to change her. Her depression deepened because she could see no solution. She always looked for and expected the negative.
She had strong ties with her church, and her minister encouraged her to give service in the community. He told Angel that kindness toward others would help more than anything else she could do. Angel tried volunteering at several local organizations. It didn't help. She quit each one after a few weeks.
Finally, when Angel was really depressed, she heard that volunteers were needed at the women's prison in a religious capacity. She decided to try working there. These women were down and out, but she found she liked being with them. Most were unhappy like she was. Angel could understand their feelings because she looked at life the same way.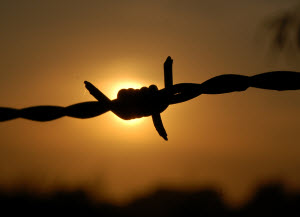 The prisoners were assigned a positive self-help workbook they had to complete. It seemed to make a difference in the women's lives so Angel decided to try it herself. If these women could change, maybe she could also. The program "clicked" in Angel's head, and she began to use the skills involved in the course. She had been resistant to change for years, but now she could accept it.
Angel learned about taking personal responsibility for herself. She knew now that external changes (like drug use) couldn't help until she began to make internal changes.
She had to break out of her negative thinking patterns. But that was hard. She'd thought and believed the negative forever. If she wasn't being critical of herself and others, what would she think about?
She wrote gratitude mantras and positive thoughts about herself, and repeated them daily. They began to change her. Slowly, little-by-little she started to feel better about herself. Optimistic energy entered her life like the beginning of a sunrise. She wasn't in full sunshine yet, but it would come. She had found her path toward the light.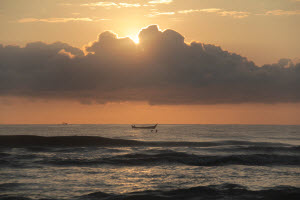 Why did it take Angel so long to begin to change?
She didn't believe she could change.
Attitude has so much to do with our healing process. Angel didn't believe in change until she saw women who were really down and out start to heal. If they could find positive energy, so could she.
How did Angel break out of the constricting negativity that confined her life?
She believed she could change.
She addressed negative thinking patterns.
She replaced her pessimism with gratitude and positive thoughts.
She allowed positive energy and peace to flow into your life.
Free yourself from the negativity that surrounds you with this step-by-step guide.